Aqueasha Martin-Hammond, Ph.D.
Associate Professor, Human-Computer Interaction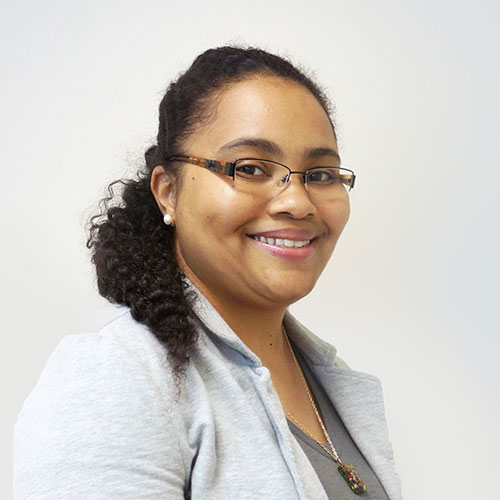 Contact
aqumarti@iupui.edu
317-278-7686
IT 585
Related Links
Education
Ph.D. Computer Science, Clemson University (2014)
M.S. Computer Science, University of Alabama, Birmingham (2007)
B.S. Computer Science, Tougaloo College, Mississippi (2005)
Biography
Aqueasha Martin-Hammond explores the use of computers as tools that can change and motivate human behavior, and how technology can assist older adults and support aging in place. An assistant professor at the school, her research focuses on human-computer interaction, examining health and accessibility challenges, and ways to design and develop technology that can help.
Martin-Hammond wants to investigate more broadly the challenges and barriers that limit older adults' engagement with computing devices.  Her interests include personalizing interfaces to support older adults' engagement with technology and to motivate active participation in their health, as well as ubiquitous and pervasive computing, and navigating computing devices independently.
Before joining Indiana University, she completed postdoctoral training at the University of Maryland, Baltimore County, where she focused on identifying expectations for adaptive user interfaces that support older adults and individuals with hand-motor impairments.
Currently, she investigates the design and development of interactive personalized technologies that support aging well.
Research Interests
Human-Computer Interaction
Accessibility
Intelligent user interfaces
Persuasive health technology
Health informatics
Courses
NEWM N510 Web Database Development
INFO H543 Interaction Design Methods
Related News