Cody Hike, M.S.
Assistant Program Director, Graduate Career Services
Adjunct Instructor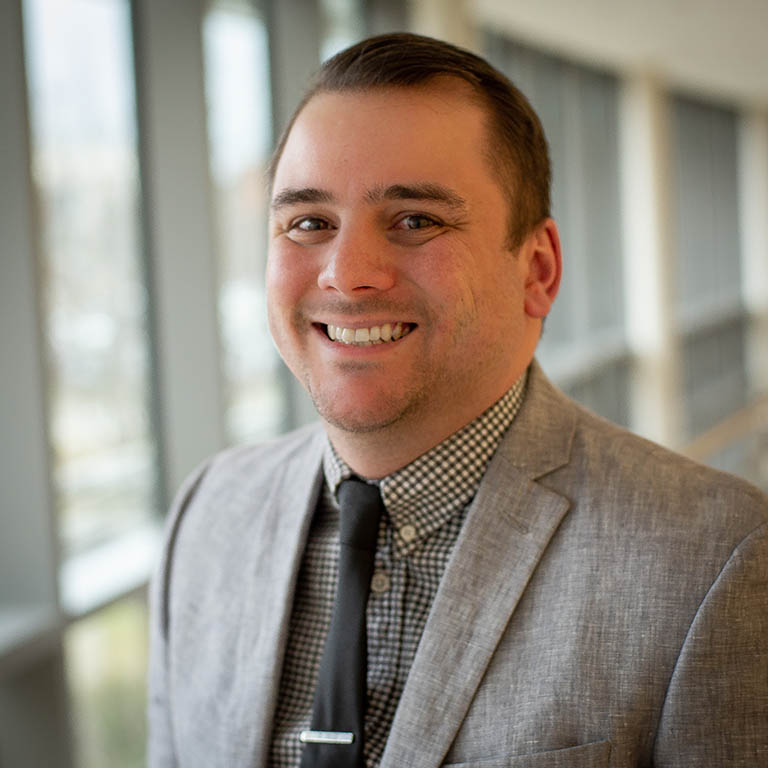 Contact
chike@iu.edu
317-278-9640
IT 440G
Biography
Cody has the opportunity to fulfill his goals by supporting students through their higher education journey. Through this, he has found a space where he can help make an impact on a student's journey by providing support, education, and coaching on career development that will prepare them for their future.
Cody has an undergraduate degree in History from the University of Southern Indiana (go Screagles!). During his undergraduate experience, he had the opportunity to be a member of Phi Delta Theta, where he eventually served as an intern for their General Headquarters, served USI as the Interfraternity Council President, and worked in the Dean of Students Office. His experience on campus helped him find his calling in higher education helping students through their collegiate experience. This calling eventually led him to Ball State University, where he received his Masters degree in Student Affairs and Administration in Higher Education.
After graduate school, he spent four years working for Beta Theta Pi's Administrative Office and Delta Kappa Epsilon's International Headquarters working in their leadership and education departments overseeing their leadership development conferences, learning management systems, and event logistics. His most recent role was serving as a Career Coach at the American Public University System, where he directly supported the STEAM students in their career development. As a lifelong Hoosier, when he saw the opportunity to join the team at the Luddy School of Informatics, Computing, and Engineering at IUPUI, he jumped on the opportunity and is excited to serve the graduate student population in their career development and journey's!
In his free-time, Cody is most likely to be found cheering on his beloved Boston Red Sox, listening to his favorite bands, or spending time with his partner, Kathryn, and their four rescue animals. He is a major foodie and cook and is always trying new recipes in the kitchen or out on his grill and smoker.