Heather Howard, M.L.I.S.
Adjunct Instructor, Library and Information Science
Associate Professor, Purdue University Libraries and School of Information Studies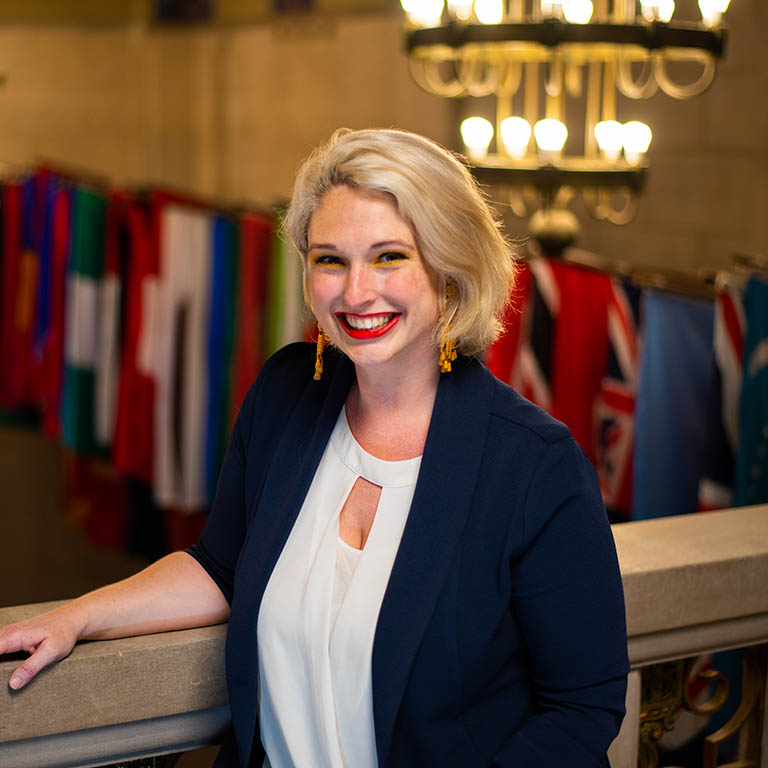 Contact
Related Links
Heather Howard is an Associate Professor and Business Information Specialist in the Purdue Libraries and School of Information Studies where she has worked since 2016. She is a member of Purdue's Information Resources Council and head of collections for the Parrish Library of Management and Economics.
Her research focuses on the scholarship of teaching and learning and leadership in academic libraries. She is an award-winning instructor and teaches courses in Purdue's Krannert School of Management and Economics and the Department of Hospitality and Tourism Management.
Howard was recently selected as a Fellow into the Purdue University Teaching Academy, one of Purdue's highest honors in support of teaching excellence. Previously, she worked at Trine University as an Information Services Librarian and at Butler University as Access Services Supervisor.
She also is an entrepreneur and co-owner of Escape Velocity Brewing in Lafayette, Indiana.
Education
M.L.S. Department of Library and Information Science, IUPUI (2014)