James Hill, Ph.D.
Professor, Computer Science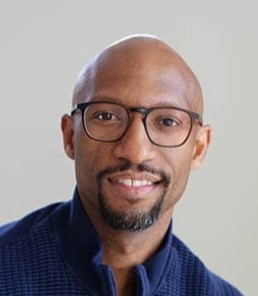 Contact
hilljh@iupui.edu
317-274-8527
IT 339
Education
Ph.D. Computer Science, Vanderbilt University (Nashville), 2009
M.S. Computer Science, Vanderbilt University, 2006
B.S. Computer Science, Morehouse College (Atlanta), 2004
Biography
James Hill's research focuses on techniques for evaluating and validating quality-of-service (QoS) properties of enterprise distributed systems continuously throughout its software lifecycle, as opposed to waiting until complete system integration time (i.e., late in the software lifecycle).
His research has led to an open-source artifact named CUTS, which is used by several industrial partners, such as Australian DoD, BBN Technologies, Boeing, General Electric Research, Raytheon, and Lockheed Martin Advanced Technology Labs.
He is co-PI of a research project, "Connecting Community-led Violence Prevention Efforts with Independent Real-time Gunshot Data," that has received an NSF grant.
Hill is a member of the Computer Science External Advisory Board at Vanderbilt University, and serves on the advisory board for the Computer Programming and Networking Department at the International Business College, Indianapolis.
Research Areas
Software engineering
Distributed and Parallel Computing (SEDPC) Research Group
Related News