Juexin Wang, Ph.D.
Assistant Professor, Bioinformatics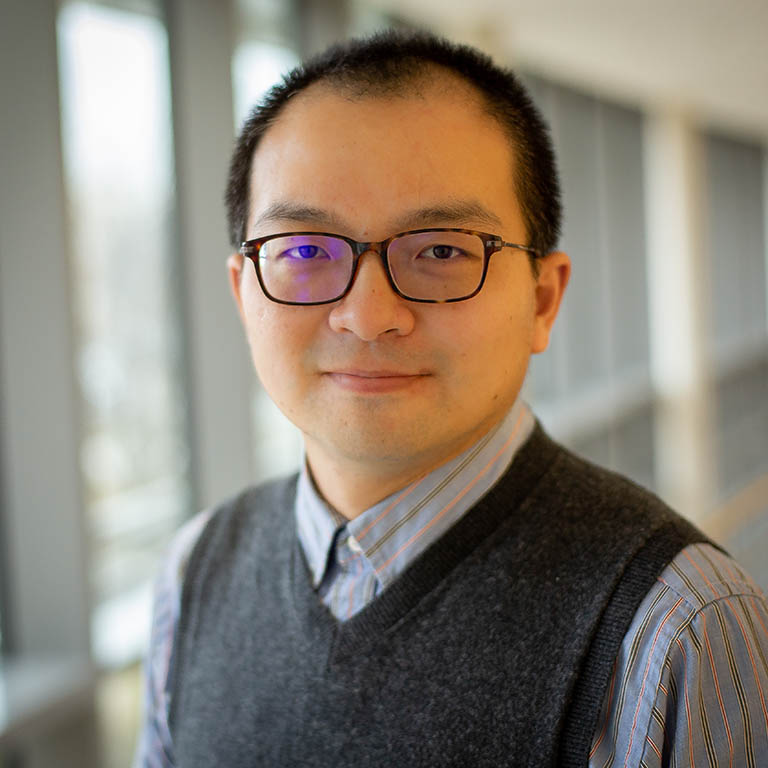 Contact
wangjuex@iu.edu
317-278-9245
IT 475K
Related Links
Researchers using AI to detect root of kidney disease causes
Biography
Before joining Indiana University, Juexin Wang completed bioinformatics training as a postdoctoral fellow and research scientist at the University of Missouri. He earned his bachelor's, master's, and Ph.D. in computer science.
Wang has a long-standing interest in studying machine learning algorithms, tool development, and data analysis in bioinformatics. His academic training and research experience have provided him with an excellent background in multiple disciplines, including computer science, statistics, and computational biology.
He currently is developing methods to model single-cell and spatial transcriptomics data, and data analysis in kidney diseases, cancer, and nervous system diseases. Some presentative works are published in Nature Communications and Bioinformatics.
Wang has served as a peer reviewer for more than 20 peer review journals and meetings, including major journals Nature Communications and Nucleic Acid Research. Wang's lab is currently supported by NIH.
Research Interests
Deep learning modeling single-cell multiomics and spatial transcriptomics
Data analysis and applications in kidney diseases, cancer, and nervous system diseases
Machine learning approaches and applications in molecular dynamics
Software and web server development for biological researchers
Classes
INFO-B429 / B529 Machine Learning for Bioinformatics
INFO-B473/B573 Application Programming for Biomedical Data Analysis / Programming for Science Informatics
Related News