Karl F. MacDorman, Ph.D.
Associate Dean, Academic Affairs
Director, Informatics and Artificial Intelligence Undergraduate Programs
Associate Professor, Human-Computer Interaction, Artificial Intelligence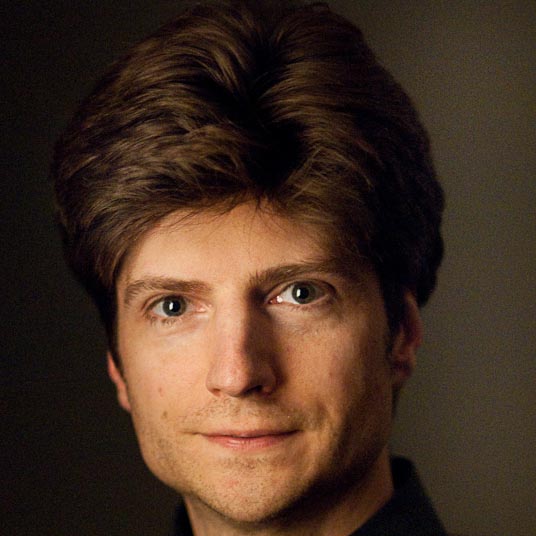 Contact
kmacdorm@iu.edu
317-278-8169
IT 409B
Related Links
Education
Ph.D. Computer Science, University of Cambridge (1997)
B.A. Computer Science, University of California, Berkeley (1988)
Biography
What does human–machine interaction sound like?
That's one of the questions Karl F. MacDorman explores through his research into human–robot interaction—how we perceive the humanness of social robots and computer agents, including the voices of virtual AI assistants such as Alexa, Cortana, Siri, and Google Assistant. He's been quoted on artificial intelligence and social computing in publications including the Wall Street Journal, Geekwire, and Wired.
As part of his human–computer interaction research, MacDorman also has examined how we perceive computer-animated characters, and the ability of computers to recognize visual stimuli such as hand gestures. He's published more than 100 papers in HCI, robotics, machine learning, and cognitive science.
Before joining IU, MacDorman was an associate professor at Osaka University, Japan (2003–2005). Previously, he was assistant professor in the Department of Systems and Human Science at the same institution (1997–2000). He also has worked as chief technology officer at two venture companies.
Research Interests
Android science
Machine learning
Social robotics
Sensorimotor representation
Symbol grounding and symbol emergence
Computational neuroscience
Computer security
Courses
INFO H563 Psychology of Human–Computer Interaction
Outside Media
Related News