Lisa DesNoyers, M.P.H., RHIA
Director, Health Information Management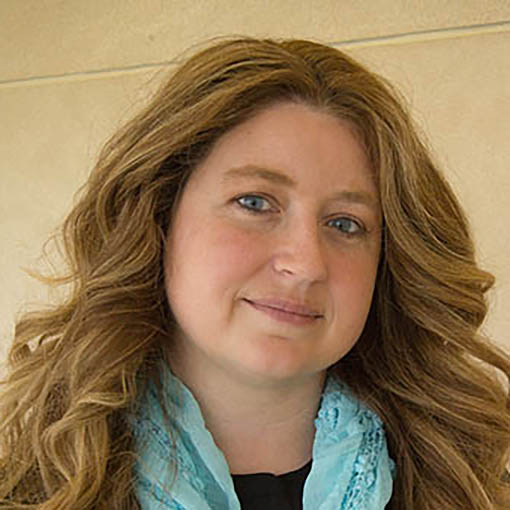 Contact
ldesnoye@iu.edu
317-278-8592
IT 491
Education
M.S. Public Health, Kaplan University, Davenport, Iowa
B.S. Applied Science, Medical Records and Administration, Ferris State University, Big Rapids, Michigan
A.S. Applied Science, Medical Record Technology, National Institute of Technology, Grand Rapids, Michigan
Biography
Lisa DesNoyers' career in health information began in Alaska, where she worked for a family practice and ran the billing and coding department for an optical office. This sparked her interest in health information technology and health information management, culminating in a Master of Science degree in Public Health focusing on Epidemiology.
She specializes in accreditation guidelines and policy, and has written and edited multiple educational books for universities, as well as credentialing exams. DesNoyers has implemented electronic health record systems for hospitals, and developed college Health Information Technology and Medical Billing and Coding programs.
Working with many private practices, she has focused on random auditing for violations of guidelines, coding errors and assisted in areas of insurance discrepancies on both the patient and facility sides.  To keep her consulting skills up to date, she does phone consultations with physicians to help with error or discrepancy questions with insurance and accounting.
DesNoyers was proud to become the director of IU's Health Information Management Program in 2015, when the program turned 65 years old.  Since then, she has volunteered for the AHIMA Council of Excellence in Education, JA Job Spark, IHIMA Board of Directors, and other organizations.
She teaches many classes and travels for recruiting and speaking engagements. In 2016, DesNoyers was invited to Dubai to the International World Leaders Symposium, which has expanded the knowledge of the program and provided a new perspective to her teaching.
Courses 
HIM M108 Introduction to Health Information Management
HIM M330 Medical Terminology
HIM M351 Pathophysiology & Pharmacology for HIM II
HIM M355 ICD-10-CM/PCS Coding
HIM M443 Professional Practicum in Health Information Management I
HIM M444 Professional Practicum in Health Information Management II
INFO B543 Professional Practicum in Health Information Management I
Related News