Lynn Dombrowski, Ph.D.
Associate Professor, Human-Computer Interaction
Director, Human-Computer Interaction Program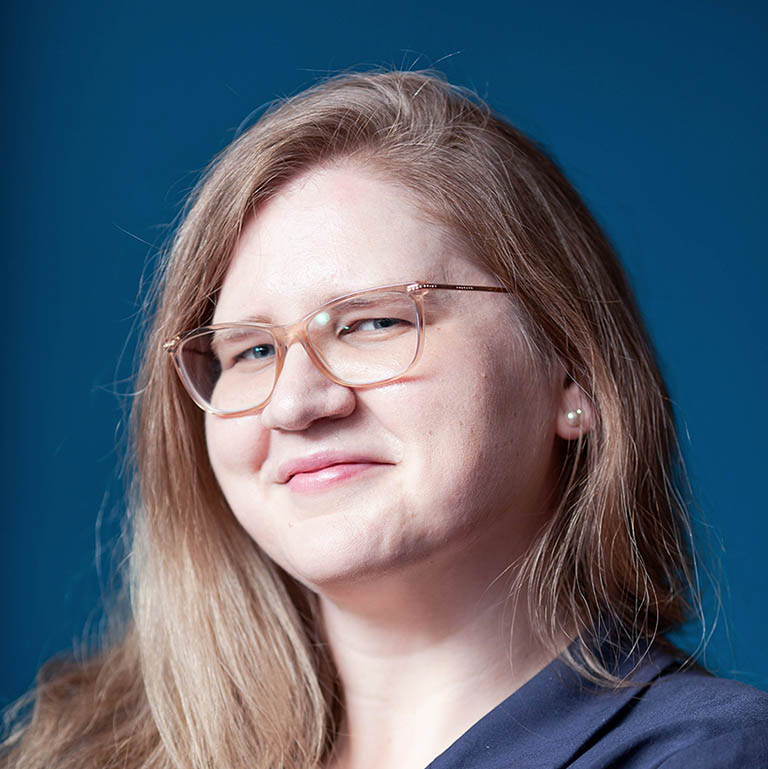 Contact
lsdombro@iupui.edu
317-278-7673
IT 583
Related Links
Education
Ph.D. Informatics, Donald Bren School of Information and Computer Sciences, University of California, Irvine (2015)
M.S. Human-Computer Interaction and Design, Indiana University Bloomington (2010)
B.S. Computer Information Systems and Web and Digital Media Development, University of Wisconsin at Stevens Point (2008)
Biography
Lynn Dombrowski studies, designs, and prototypes human-centered technologies to examine and promote social justice. Her work contributes to the fields of human-computer interaction, ubiquitous and social computing, and design.
She produces analytic, theoretic, and pragmatic contributions to HCI to deepen the field's understanding of how information and communication technologies may foster and inhibit social change.
Dombrowski's research explores the practices within and the design of the socio-technical systems meant to contend with large systemic social issues. Her work has focused on topics including hunger, food insecurity, and labor issues. She explores themes of power, empowerment, politics, ethics, values, advocacy, and justice within the context of the design and use of sociotechnical systems.
Recently, her research has explored how to design for low-wage workers, how blue-collar work is becoming data-driven, and finally, she's mentored Nitya Verma, her Ph.D. student, on a project examining the challenges police have with data-driven approaches.
Research Interests
Human-computer interaction
Ubiquitous and social computing
Social justice and design
Active Research Grants
Courses
INFO I275 Introduction to Human-Computer Interaction Theory
INFO H541 Interaction Design Practice
Related News