Paul Campbell, M.L.I.S., M.Ed.
Adjunct Instructor, Library and Information Science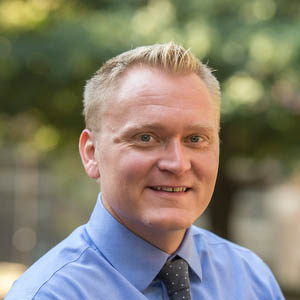 Contact
Biography
Paul Campbell is currently a social science librarian at Ohio University in Athens, Ohio. Prior to his current position he was the Reference & Instruction Librarian at Franklin Pierce University in New Hampshire and then as the Instructional Librarian/Instructional Designer at Ohio University Lancaster.
Campbell has a B.A. in political science from the University of New Mexico, a M.L.I.S. from Kent State University, and a M.Ed. in Educational Technology from Ohio University.
His research interests center on library pedagogy, using archival collections as a tool for teaching Information Literacy, and exploring the benefits of collaboration between teaching faculty and librarians.