Shiaofen Fang, Ph.D.
Associate Dean for Research
Professor, Computer Science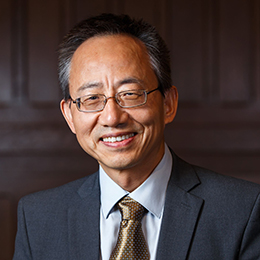 Contact
shfang@iupui.edu
317-274-9731
IT 523
Related Links
Education
 Ph.D. Computer Science, University of Utah
 M.S. Applied Mathematics, Zhejiang University (China)
B.S. Mathematics, Zhejiang University (China)
Biography
Shiaofen Fang is a professor of computer science. His current research interests are in data visualization, visual analytics, interactive machine learning, and medical image analysis. He has worked extensively with biomedical researchers in a wide range of biomedical and health care applications.
He has published over 100 peer-reviewed research papers. Fang's research has been funded by the National Science Foundation, National Institutes of Health, National Institute of Justice, and U.S. Department of Defense.
Related News