C. Thomas Lewis, M.F.A.
Senior Lecturer, Media Arts & Science
Director, Media Arts and Science Undergraduate Program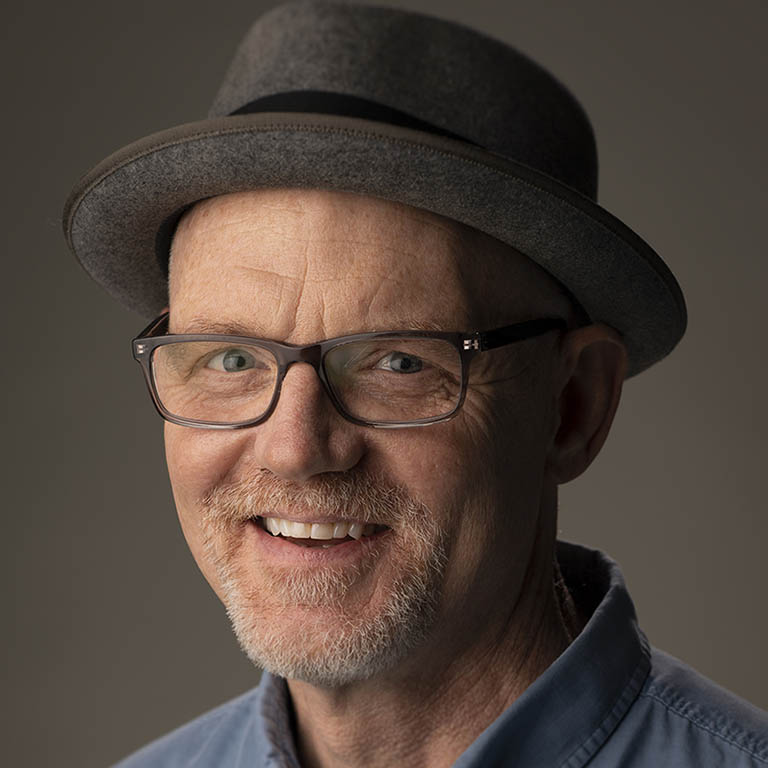 Contact
lewisct@iupui.edu
317-278-3799
IT 414H
Related Links
Education
M.F.A., California Institute of the Arts
B.A., University of the Arts, Philadelphia
Biography
C. Thomas Lewis is a senior lecturer at the Luddy School of Informatics, Computing and Engineering in Indianapolis and the director of the media arts and science program. Lewis bridges his teaching with his active artistic practice in film and video. Lewis' artistic practice demonstrates the power of narrative and documentary storytelling. In his teaching, Lewis has refined a pedagogical approach centered on learning-through-doing, and he brings students into his many projects, giving them real-world experience and preparing them for their future success as filmmakers and creatives.
As co-director of the Greece study abroad course, Documenting Historical Cultural Artifacts and Traditions in Paros, Greece, Lewis has brought six groups of students to the island. Through close collaboration with the residents, the students have created over 60 films that directly contribute to the historical and cultural preservation of Paros. In this facilitated experiential learning context, students have been able to develop their voices as filmmakers while actively engaging with Parian culture.
From 2017- 2021, Lewis worked on Opioid Stories, a project that examined the impact of the opioid epidemic in Indiana through a series of narrative films, first-person interviews, and a documentary. These films tell the stories of those affected and those who work to confront the problem. Students worked in the planning, production, and post-production of these films. The Long Run, a documentary that follows the story of Wes Doty who overcame addiction to become a dedicated marathon runner, was an official selection at Heartland's Indy Shorts Film Festival, the Indianapolis Film Festival in 2021, and was screened in festivals across the US.
Prior to working on Opioid Stories, Lewis took two filmmaking trips to Kenya in which he developed several films that explored the stigma and lack of information around HIV. Working cross-disciplinarily with medical professionals and an anthropologist, Lewis collaborated with students at Moi University to create the series. These films have been shown at festivals across the US and Africa. The making of these films was presented at the 21st International Aids Conference in Durban, South Africa.
Not only does Lewis explore the possibilities of filmmaking with his socially impactful documentary and narrative work, but he also pushes the boundaries of what is possible within the field of video art. Since 2012, he has explored how video-mapping technologies can provide an audience with an immersive experience in which they can ask questions about the nature of perception. Most recently, he contributed a video-mapping installation to Fix: Heartbreak and Hope in Our Opioid Crisis, on view at the Indiana State Museum.
Lewis received his M.F.A. in film from CalArts in 1993, where he studied with filmmakers James Benning, Thom Andersen, and Betzy Bromberg. He then worked professionally in video and film production in Los Angeles for sixteen years. From 2001 to 2009, he produced DVD bonus materials for major motion pictures, including the Harry Potter franchise.
Lewis brings the experiences of his rigorous and ongoing creative practice back into the classroom. He teaches by doing—demonstrating how to challenge oneself, be open to learning, and adapt to the changing landscape of emergent video technologies. As a practicing filmmaker, he shares with his students that being a filmmaker is a not simply a title, but a lens for constant engagement as a participant in the world.
Research Interests
Documentary filmmaking
Narrative filmmaking
Video-mapping / visualization
Narrative medicine
Health information systems and technologies
Mobile medical software
Connecting communities
Courses
NEWM N353 Intermediate Digital Video
NEWM N354 Directorial Analysis, Production, and RAW Workflow
NEWM-N 356  Lighting and Field Production
NEWM N357 Digital Effects
NEWM N456 Digital Cinema
NEWM-N 468 Video for Social Change
Outside Media
Short film 'Michael' is long on impact
IUPUI's own C. Thomas Lewis and Carole McAteer, from the schools of informatics and medicine, respectively, traveled to Los Angeles on Oct. 7-9 to present their HIV-stigma film at the Awareness Film Festival. They represented IUPUI at the festival with a short film called "Michael," which depicts the life of a Kenyan adolescent living with HIV. After Michael's father neglects to take him to get medicine, Michael must find the courage to take responsibility for his own health.
Read more about the short film
Related News