Xukai Zou, Ph.D.
Professor, Computer Science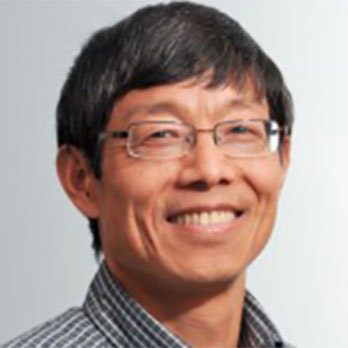 Contact
xzou@iupui.edu
317-278-8576
IT 343
Education
Ph.D. Computer Science, University of Nebraska-Lincoln (2000)
M.S. Computer Science, Huazhong University of Science and Technology, China (1986)
B.S. Computer Science, Zhengzhou University, China (1983)
Biography
Xukai Zou's recent work has delved deep into cryptography and cybersecurity, examining:
    Cryptography-based access control
    Group key management
    Moving target defense
    Personal health and genomic data security and privacy
    Secret sharing
    Secure digital provenance/blockchain technology
    Secure electronic voting
    Secure multi-party computation
    Security in mobile, social networks and delay-tolerant networks
    User authentication (biometric & mobile authentication)
He's received numerous National Science Foundation grants for his research, including:
Lead PI: (Education Research) NSF DGE-2011117, SaTC: EDU: Collaborative: Building an Electronic Voting Technology Inspired Interactive Teaching and Learning Framework for Cybersecurity Education, National Science Foundation, 5/1/2021–4/30/2024, $400,000.
Co-PI (with PI: F. Li and Co-PIs: B. King and D. Russomanno): NSF DGE-2146359, CyberCorps Scholarship for Service: Building the Next-Generation Cybersecurity Engineering Workforce, 2/1/2022–1/31/2027, NSF, $3,729,000.
Research Interests
    Cryptography
    Cybersecurity
    Deep Learning
    Design and analysis of algorithms and protocols
    Networking
Related News