Yuni Xia, Ph.D.
Associate Professor and Program Director, Computer Science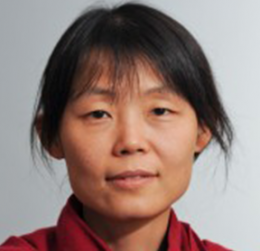 Contact
yuxia@iupui.edu
317-274-9738
IT 323
Education
Ph.D. Computer Science, Purdue University (2005)
M.S. Computer Science, Purdue University (2002)
B.S. Computer Science and Engineering, Central China University of Science and Technology (1996)
Biography
Yuni Xia is a two-time recipient of the IU Trustees Teaching Award and a Digital Faculty Fellow of IU Indianapolis. Additionally, she serves as a coach for the USA Computing Olympiad national teams.
Her expertise extends to collaborating with students on various projects within the school's Database, Data Mining & Machine Learning Research Group.
Xia's research papers have been published in esteemed conferences and peer-reviewed journals and her research projects include NSF-EHCS (EHS), SM: Development of SYMBIOTE; A Reconfigurable Logic Assisted Data Stream Management System for Multimedia Sensor Networks, Co-PI, National Science Foundation, 2008-2010
Research Interests
Machine learning and AI
Computer science education, AI in CS education
Data mining and data stream mining
Databases: data streams, data uncertainty management/indexing
Related News