Zebulun M. Wood, M.S.
Lecturer, Media Arts and Science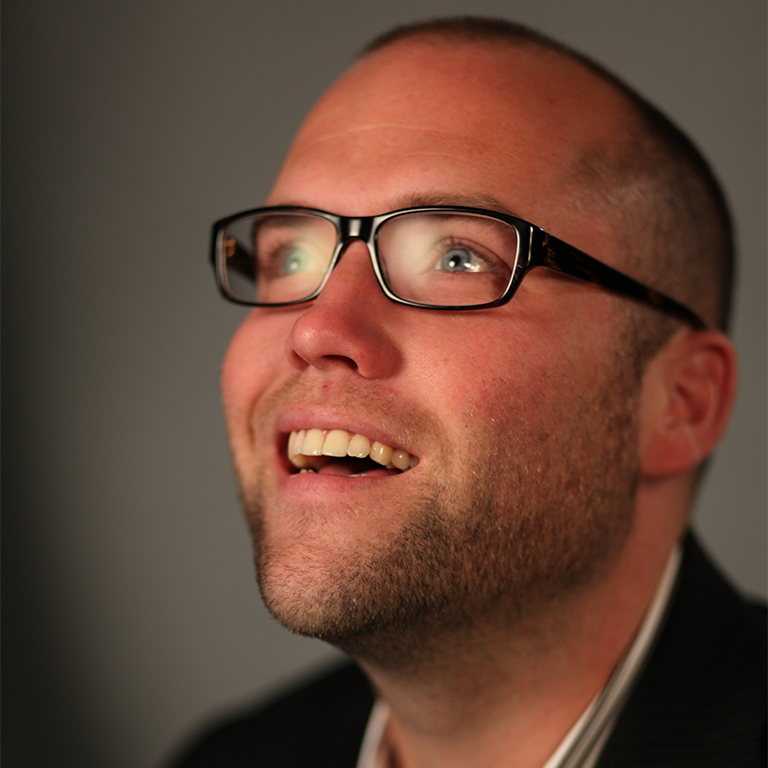 Contact
zwood@iupui.edu
317-278-4140
IT 414K
Related Links
Education
M.S. Technology, Purdue University (2009)
B.S. Computer Graphics Technology, Purdue University (2007)
Biography
Zeb Wood's comfort zone is at the edge of emerging media, focusing in 3-D design integrated formats. He's worked with students on projects that improve lives and disrupt industries, and instructs in all areas of 3-D production, including augmented and virtual reality.
Throughout his teaching and volunteer efforts, Wood continues to seek collaboration. He is currently leading projects that explore the use of augmented reality, 3-D and 3-D printing in prosthetic design, augmented reality in education and education for innovation and entrepreneurial thinking.
Wood has worked with students and faculty on Virtual Bethel, a unique collaboration involving digital archiving and a 3-D re-creation of the Bethel AME Church building near the IUPUI campus. His work with student researcher Cade Jacobs, in collaboration with the IU School of Dentistry at IUPUI, has led to new techniques in the field of maxillo-facial prosthetic creation.
Prior to completing his graduate degree, Wood founded the nonprofit IndianaUploaded, an online design competition community for Indiana high school and college students.
He continues to discover worthwhile opportunities and careers, and to connect local artists, designers, and animators to innovative opportunities.
Research Interests
3-D printing
Augmented and virtual realities
Character and creature development
Community building
Digital and traditional arts
Servant leadership
Political media
Social media
Social, augmented, mobile, and alternative gaming applications
Storytelling
Visualization
Courses
NEWM N339 Augmented Reality Design and Development
NEWM N345 Organic Modeling and Texturing
NEWM N420 Multimedia Project Development
NEWM N440 3D Compositing and Visual Effects
NEWM N441 3D Production
NEWM N442 Advanced 3D Character Animation
NEWM N445 3D Character Development
NEWM N449 3D Prototyping for Visualization and Abstraction
NEWM N540 3D Compositing and Visual Effects
NEWM N548 3D Prototyping for Medical and Dental Applications
NEWM N549 3D Prototyping and Articulation
Outside Media
State's universities envision VR resurgence
Related News