Andrea Copeland, Ph.D.
Chair and Program Director, Library and Information Science
Associate Professor, Library and Information Science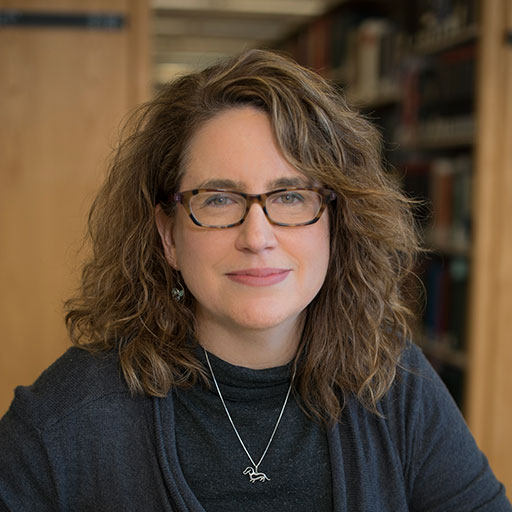 Contact
ajapzon@iupui.edu
317-274-0114
IT 559
Related Links
Education
Ph.D. Information Studies, Drexel University, Philadelphia (2009)
M.A. Geography, Hunter College, New York (2002)
M.S. Library Science, Florida State University, Tallahassee (1994)
Biography
Andrea Copeland's research focus is public libraries and their relationship with communities. Her current emphasis centers on connecting the cultural outputs of individuals and community groups to a sustainable preservation infrastructure.
She is the co-editor of a recent volume, Participatory Heritage, which explores the many ways that people participate in cultural heritage activities outside of formal institutions. It also examines the possibility of making connections to those institutions to increase access and the chance of preservation for the tangible outputs that result from those activities. The Bethel Archive Project at IUPUI has greatly informed her knowledge in this area.
A new project, the IUPUI Human Library, continues to inform her work in participatory heritage.  "The Human Library is a place where real people and their stories are 'on loan' to readers," Copeland says. "People go to libraries in search of new knowledge. Usually, the knowledge vessel is a book. In this case, the knowledge vessel is a human."
Copeland is active in several professional organizations including the American Library Association, Association for Information Science and Technology, and the Society of Woman Geographers, and serves on the editorial boards of The Library Quarterly and Collection Building.
Research Interests
Community collections and archives
Personal information management
Digital preservation
Public libraries
Information behavior
Reference and information services
Information literacy
Courses
LIS S506 Introduction to Research
LIS S553 Public Library Management
Outside Media
Related News