A lawyer and a high school teacher, both earning their Master of Library Science degrees through Indiana University's Luddy School of Informatics, Computing, and Engineering in Indianapolis, are the 2023-24 recipients of the Wilma Gibbs Moore Scholarship.
Moore was a leader in preserving and promoting African American history and culture in Indianapolis. Both recipients – Tamara Rogers (above, left) and Sylvia Faith Burlock (right) – want to use their degrees to take on leadership roles in libraries, and to continue Moore's legacy of African-American librarianship and diversify the profession.
"I'm humbled by these great women who want to turn their talents to librarianship," says Andrea Copeland, Ph.D., associate professor of library and information science, of scholarship recipients Burlock and Rogers.
"I know Wilma would have wanted to meet them, have lunch at the Indiana Historical Society, work on community projects, and share with them her wisdom – as she in turned learned from them," adds Copeland, chair and program director of the Library and Information Science Department at Luddy Indianapolis.
Sylvia Faith Burlock
During her career as a high school English teacher, Sylvia Burlock has become an advocate for readership.
"I would give 'book talks' and introduce students in my classes to new novels and encourage reading as a hobby," she says. "I also facilitated discussions after a student read a book to teach how to apply lessons to everyday life."
Teaching led to next step
Later, she implemented a program called discipline literacy in her classroom.
"I purchased newspapers in English, and collected free newspapers in Spanish from my library," Burlock says, "to have students read nonfiction articles and write responses to current events.
"Through these experiences as a teacher and an advocate for readership, I came to see myself as a future leader in library/information within my organization and community."
Burlock earned her master's degree in teaching at IU Indianapolis, and now is earning her M.L.I.S. degree from Luddy Indianapolis. "I know that this program will equip me to become a school library media specialist in the future," she says.
She credits her local library's Summer Reading Program for igniting her passion for the written word as a young girl.
"When I was a junior in high school, I created the campus' first literary magazine and published fiction," she says. "This exposure led me to want to pursue a career in literature and eventually to become a library media specialist. My conversation with one of the professors in this program gave me the confidence to enroll."
'Like it was meant to be'
"Being awarded the Wilma Moore Scholarship is both humbling and exhilarating," Burlock says.
"It means continuing a legacy of African American librarianship.
"I met Ms. Moore years ago, through my sister, who was then finishing her graduate program in Public History at IUPUI. I could not have imagined that years later I would receive an award in her name. It feels like it was meant to be."
A second honor
Burlock also has been selected to receive an Indiana Library Federation scholarship. She will be presented with the Sue Marsh Weller Memorial Scholarship at the annual ILF conference in November 2023. The scholarship honors a student who plans to use their degree to work with children or youths.
Tamara Rogers
Rogers earned her Juris Doctor degree from DePaul University College of Law.
She also holds a master's in social work and a bachelor's degree from Southern Illinois University-Carbondale.
"I have been a lawyer by trade for the past 19 years," says Rogers. "I was the managing attorney at Rogers Law Firm in Indianapolis practicing estate planning and elder law.
"I also served as a juvenile magistrate judge for five years in Marion Circuit Court in Indianapolis, where I heard paternity cases, including, enforcing or modifying child support, custody, parenting times, and other related family law matters. I spent many years practicing in general litigation."
But Rogers' career took a new direction in 2023. That summer, she started her M.L.I.S. studies through Luddy Indianapolis. She's interested in academic librarianship.
"I returned to school to pursue my M.L.I.S. degree to further assist law students, legal professionals, and the public with their legal research skills and inquiries," Rogers says. "I also wanted to support user access to law library resources."
In October 2023, Rogers started her position as a research and instructional services librarian at the IU Robert H. McKinney School of Law. "Within this role, I will teach first-year law students legal research skills, and support patrons with reference and law library inquiries," she says.
"I am excited to embark on this expanded librarian journey.
"My academic interests include diverse, equal, and inclusive user and patron access to law libraries. I also have an interest in the behavior and best practices of archivists."
A deep connection to libraries
Her connection to libraries goes back to childhood, Rogers notes.
"The public library was my haven growing up on the south side of Chicago," she says. "Libraries continued as a cornerstone of my development during my developmental and professional years.
"Wilma Gibbs Moore's legacy resonated with me. She championed preserving Black American history and focused on diversifying the library profession. I also advocate for developing quality diverse and inclusive law librarians and support those archiving such contributions."
About Wilma Gibbs Moore
The Wilma Gibbs Moore Graduate Endowed Scholarship memorializes Moore, whose contributions to the historical record of African Americans in Indiana are well documented.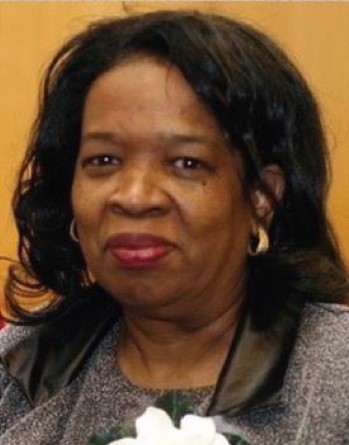 Wilma Gibbs Moore graduated from Crispus Attucks High School and received her B.S. in sociology and her master's in library science degree from Indiana University. She worked at Indiana University Libraries, Indianapolis Public Library, and the Indiana Historical Society.
Moore served as editor of Black History News & Notes and was contributing editor of Traces of Indiana and Midwestern History. She received the Award of Merit from the American Association for State and Local History and the Eli Lilly Lifetime Achievement Award for her contributions in the field of history.
Moore died in 2018. She had worked for 30 years as senior archivist of African American History at the Indiana History Center. "Your history is who you are," Moore told The Indianapolis Recorder in 2013, "and when you get to a point where you somehow discount it or not think it's important, you really diminish yourself."
She participated in a number of local organizations serving the Indianapolis community, among them the Indiana African American Genealogy Group, Indiana Freedom Trails, the Association for the Study of African American Life and History, the Indiana Landmarks' African American Landmarks Committee, the Neal-Marshall Black Culture Center at Indiana University, and Crispus Attucks High School and Museum.
Those who wish to donate to the scholarship may contact Cory Aiello, Development Services Coordinator for IU's Luddy School of Informatics, Computing, and Engineering in Indianapolis, with any questions. To donate online, visit the Wilma Gibbs Moore Graduate Endowed Scholarship page on our website and click on the Give Now button.
Media Contact
Joanne Lovrinic
jebehele@indiana.edu
317-278-9208