Davide Bolchini, Ph.D.
Executive Associate Dean
Professor, Human-Centered Computing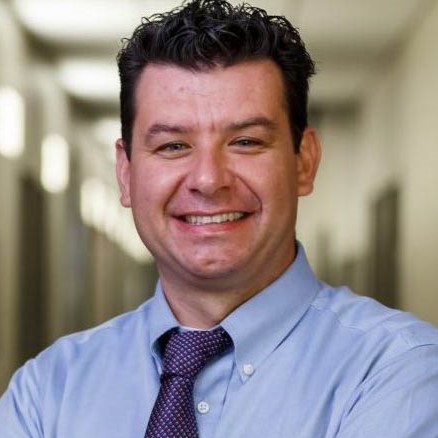 Contact
dbolchin@iupui.edu
317-278-5144
IT 535A
Related Links
Education
Ph.D. Communication Sciences, University of Lugano, Switzerland (2003)
M.S. and B.A. Communication Sciences, University of Lugano, Switzerland (2000)
Biography
Davide Bolchini is a Professor of Human-Computer Interaction (HCI) at IU's Luddy School of Informatics, Computing, and Engineering in Indianapolis. He has been with the school since 2008 and has served as founding Chair for the Department of Human-Centered Computing since 2013.
Before joining Indiana University, he was visiting senior research fellow in England at University College London on a Swiss National Science Foundation Fellowship for Advanced Researchers. He'd previously held a post-doctoral research and teaching position at the University of Lugano in Switzerland, lecturing appointments at the Politecnico di Milano in Italy, and visiting research positions at North Carolina State University and at the University of Toronto.
He has been a strong proponent of partnering with industry on multidisciplinary projects in the field of human-computer interaction and user experience, including the school's Industry Lecture Series. This series, which began in 2017, brings professionals from agriculture, industrial design, government,and other fields to the school to share insights on the Internet of Things with students. As chair of the HCC department, he leads the HCC Advisory Board with industry leaders in areas relevant to the department's research and teaching mission.
Bolchini's research in Human-Computer Interaction specializes in modeling requirements for data-intensive interactive applications, user experience design methodologies, usability evaluation methods, healthcare user interfaces, and interactive accessibility for the blind and visually impaired. His research contributions have disseminated through more than 120 peer-reviewed publications in major international conferences and journals in the field, and he actively serves as reviewer and program committee member on several international venues and research funding agencies. His research lab engages several HCI graduate and undergraduate students and has been supported by over $3.2 million in competitive research funding, mostly as Principal Investigator, including from the U.S. National Science Foundation (NSF), two Google Faculty Research Awards, NIH, and industry collaborations. His research has been continuously funded by the NSF since 2010.
Research Interests
Aural user interfaces to enable web accessibility for the blind
Modeling requirements and UX for data-intensive interactive applications
Interaction between requirements and design
Usability evaluation methods
Health care user interfaces
Conceptual tools for interactive data analysis and data narratives
Courses
Davide Bolchini has been teaching several courses in the HCI graduate program including H541, H543, H561, and H624. He is currently teaching the following sections:
INFO H554 Independent Study in Human Computer Interaction
INFO H624 Advanced Seminar I in Human-Computer Interaction
Related News