Josette Jones, Ph.D.
Emeritus Associate Professor, Health Informatics
Interim Chair, Department of Biohealth Informatics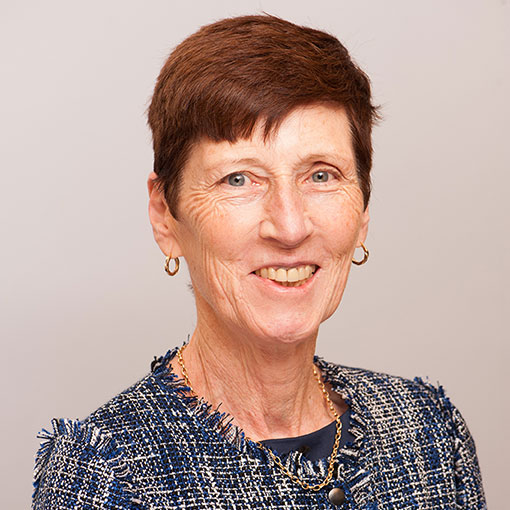 Contact
jofjones@iupui.edu
317-274-8059
IT 475H
Education
Ph.D. Nursing with Informatics focus, University of Wisconsin-Madison (2002)
Licentiate in Commercial and Financial Sciences Management Information Systems, Economische Hogeschool Sint-Aloysius, Brussels, Belgium (1990)
Licentiate in Medical Social Sciences and Hospital Business Administration, Katholieke Universiteit Leuven, Louvain, Belgium (1981)
Licensure to teach in Higher Education, Katholieke Universiteit Leuven, Louvain, Belgium (1981) (equivalent to a certification to teach in higher education)
Graduate Hospital Nursing, Mater Salvatoris – School voor Verpleegkunde, Hasselt, Belgium (1973)
Biography
A mentor and a pioneer in the continually evolving field of health informatics, Josette Jones has focused on preparing students with the skills they'll need as health information professionals. These competencies include patient-centered care, interdisciplinary teamwork, evidence-based practice, and the ability to use informatics to improve the delivery and quality of care.
Recognizing the increasing role that data and electronic health information play in providing safer, better-quality health care, Jones has improved the curricula and set the direction for health informatics education at our school. In 2015, she was appointed to the AMIA – CAHIIM committee to set the standards for health informatics education.
At IUPUI she's been instrumental in the development of graduate curricula in nursing and health informatics, and in developing a certificate program in nursing informatics for the IU School of Nursing, as well as five graduate certificates in health information technology for our school. Collaboration with local, national and international businesses through course work and research has created strong community engagement. These collaborations allow health informatics students to use real-world settings in their Capstone projects and Ph.D. dissertations.
Jones is active in the Midwest Nursing Research Society (MNRS) Nursing Informatics section; Nursing Informatics Taskforce of the Health Information Systems Society (HIMSS); Alliance for Nursing Informatics; and the Alpha Chapter of Sigma Theta Tau International (STTI) Nursing Honor Society.
Research Interests
Nursing Informatics; specifically, tasks analysis and conceptual design of information systems for health care providers and consumers
Ontology in information science, using a wide variety of languages and notations
Knowledge representations, vocabulary, and data models that enable the sharing and reuse of information, and that allow information systems to validate user input
Related News