Saptarshi Purkayastha, Ph.D.
Director, Health Informatics
Associate Professor, Data Science, Health Informatics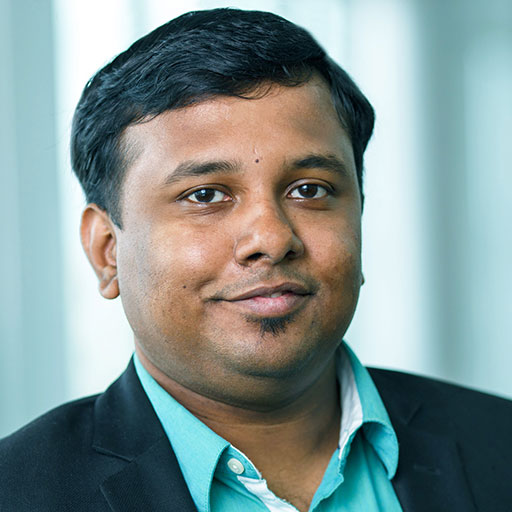 Contact
saptpurk@iupui.edu
317-274-0439
IT 475E
Related Links
Biography
Saptarshi Purkayastha initiates innovative research that focuses on data in the field of health care. He has worked on and helped to implement projects around the world involving:
National health information systems
Telemedicine
CAD applications
mHealth
Real time decision-making in robots
GPGPU acceleration
Distributed video encoding
Educational technology for dyslexics.
Purkayastha currently is investigating methods for improving engagement in online education, by using guided inquiry learning in the study of health information management. He's also assisting with a project that's utilizing virtual reality technology to improve health care delivery for newborns in low- and middle-income nations.
On behalf of the World Health Organization, Purkayastha has served as a consultant to ministries of health in the South-East Asia Region for the implementation of health information systems. Countries that were part of this project included Bangladesh, Nepal, Bhutan, and North Korea.
At IUPUI, the researchers he leads at the Purkayastha Laboratory for Health Innovation are working on projects in radiological information systems, biomedical data analysis, electronic medical records, and mobile and population health.
Research Interests
Electronic health record (EHR) systems
Mobile health information systems
Health information interoperability
Information infrastructures
Classes
INFO I501 Introduction to Informatics​
INFO B513 Design, Implementation, and Evaluation of EHR Systems
INFO B530 Foundation of Health Informatics
INFO B581 Health Informatics Standards and Terminologies
INFO B585 Biomedical Analytics
Related News