Yan Zhuang, Ph.D.
Assistant Professor, Health Informatics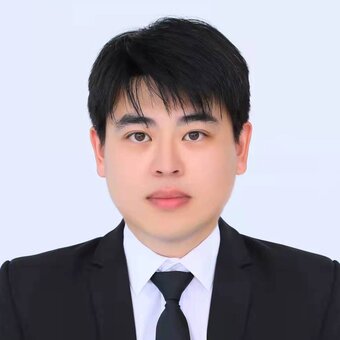 Contact
Related Links
Education
Ph.D. Health Informatics, University of Missouri- Columbia (2021)
B.S. (Honors) Electrical Engineering, University of Missouri- Columbia (2016)
Biography
Yan Zhuang's research revolves around the pioneering application of blockchain technology in healthcare systems. He is committed to addressing salient challenges in patient privacy, data security, and consistency, drawing heavily from the principles of distributed computing and systems. His approach, grounded in the principles of distributed computing and systems, centers on decentralization to foster a more equitable, efficient healthcare landscape.
Presently, Zhuang is engrossed in the exploration of Web 3.0 development, studying its transformative potential across a broad spectrum of sectors such as healthcare, education, supply chain, and insurance. His work goes beyond theory, as he seeks to ground these advancements in real-world applications, reinforcing the viability and value of distributed systems.
Prior to joining IUPUI, Zhuang worked under the supervision of Prof. Luxia Zhang at the National Institute of Health Data Science, Peking University, where he served as a Postdoctoral Associate. In addition, he held an Adjunct Research Assistant Professorship at the Advanced Institute of Information Technology at Peking University. He has played an instrumental role in bridging industry, academia, and government, fostering collaborative advancements in healthcare.
Zhuang's passion lies in the decentralization of systems, advocating for their potential to transform global infrastructures fundamentally. His research and contributions are a testament to his vision – a future where the principles of distributed systems seamlessly integrate into the core fabric of our societal structures.
Research Interests
Health Information Exchange
Clinical Trial Management
Blockchain/ Web3.0
Distributed systems
Distributed computing
Course
INFO-B 512 Scientific and Clinical Data Management